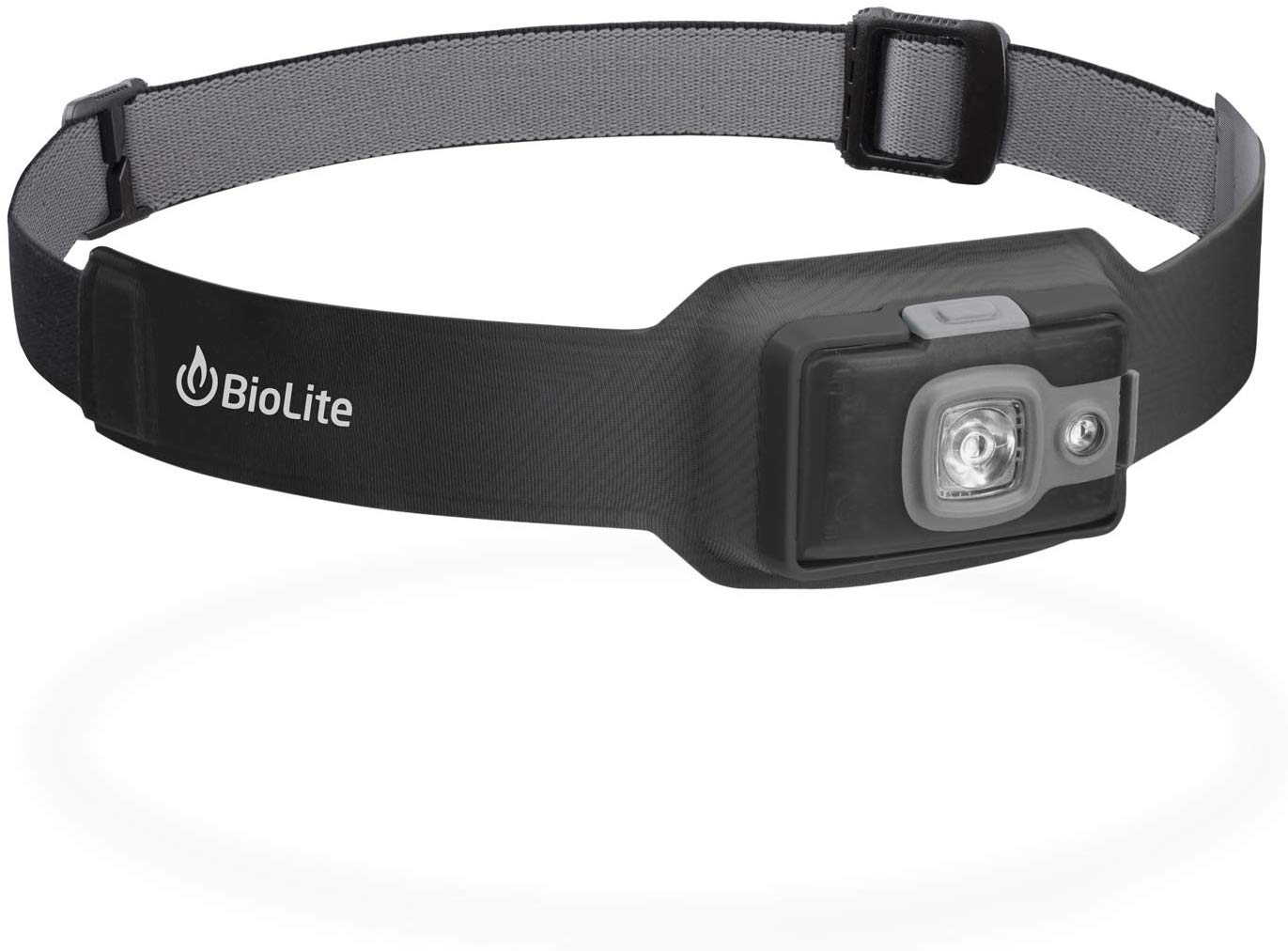 BioLite Headlamp 200
BioLite Headlamp 200
Even in this day and age, with lights covering every corner of every road and city, it never hurts to have a headlamp with you. Whether it's for a power outage, a hiking or camping trip, or just some home maintenance, headlamps are the tried and true way of getting around in dark areas. Sometimes, though, headlamps can either be too heavy, large, or dim for practical use, and that makes working in the dark even more difficult.
That's where the Headlamp 200 comes in. It's packed with features implemented that solve every possible problem you could have with most other headlamps or even flashlights. A combination of sleek design, powerful performance, and abundant features, this is the last headlamp you'll ever need.
Extremely Lightweight
Ever hate how large and heavy flashlights are? Or, if you prefer headlamps, how much they add weight to your forehead? Well, the BioLite Headlamp 220 should suit you just fine, with an extremely feather-like weight of only 50g. To put that into perspective, the average hat weighs at around 1.1 ounces, or just over 31g. Sure, it may be quite a bit heavier than a hat, but you get the picture. You'll probably even forget that you even had a headlamp on in the first place with how light this thing is.
Has a Max Output of 200 Lumens
A lumen, for those who aren't familiar with the term, refers to the measure of visible light from a source. Your typical 60-watt lightbulb shines at about 800 lumens, to put that into perspective. Now, while that may make the BioLite Headlamp 220 sound like nothing, 200 lumens is in fact a great level of brightness for flashlights.
Although there are plenty of flashlights that shine brighter than 200 lumens, the BioLite Headlamp is bright enough to light the way out of dark places. Apart from this, 200-lumen flashlights also last longer than their higher lumen counterparts, making them great for extended usage.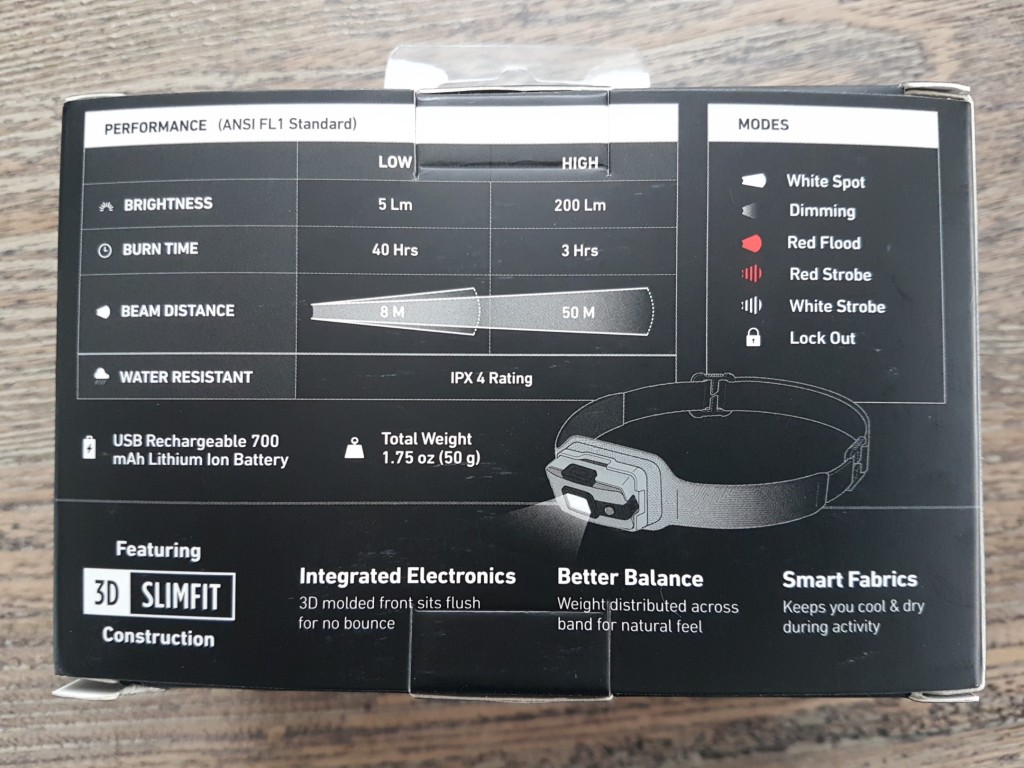 Four Distinct Light Modes
Sometimes, you don't necessarily need a strong, focused light. BioLite understood this and added another light for shorter distances with their red flood lens. The flood lens serves as a dimmer alternative to the bright, white lens, making it perfect for reading or ambient lighting. These two lights also have two distinct modes each, with strobe and dimming functionalities.
IPX4 Waterproof Protection
You don't have to worry about getting your headlamp wet anymore with the HeadLamp 220's IPX4-rated water resistance level. IPX4 water resistance is enough to handle splashes from any direction, so unless you're in the middle of a storm or cyclone, your HeadLamp 220 should work just fine.
Adjustable Front Bezel
Keep the light focused exactly where you want it with the HeadLamp 220's adjustable front bezel. You can either tilt it downwards to make trekking through a forest or mountain easier or have it pointed straight ahead to see what's up next. And if you aren't using the tilt, you can always securely lock the bezel onto the HeadLamp with the push of a button.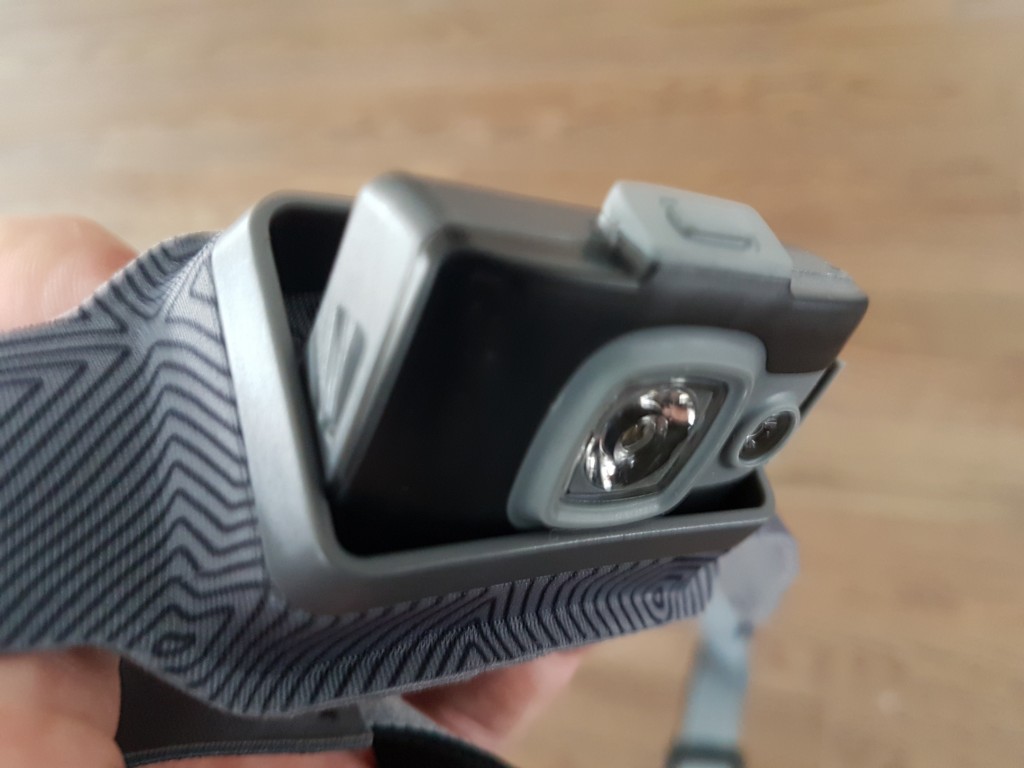 Intuitive Controls
Speaking of buttons with one button to control just about every function you need, the Bio Light HeadLamp 220 offers a simple way to customize your headlamp experience. The button, located just above the spot and flood lens, has four functions – On, Off, Dim, and Lock.
The On and off switches are self-explanatory for the most part, but there are a few other things worth mentioning. The button allows you to switch between the white and red lens modes, so you can use the right light in any situation. The Dim button allows you to dim the brightness of your current light mode, so you can save yourself a bit of extra power. Finally, the Lock mode lets you keep the HeadLamp in place, preventing it from moving unnecessarily.
Comfortable Fit
One of the key features of the BioLite HeadLamp 220 is the level of comfort you get from wearing it. If you've ever used headlamps before, you'll know how important this feature is. Oftentimes headlamps can either have too tight of a fit pull the lamp way too close to your forehead. Or, if you're really unlucky, it could be made of an itchy, rough material that makes it a pain for extended uses. One of the best headlamps for comfort, that's for sure.
The BioLite HeadLamp 220, on the other hand, has a few design features that make it a lot more comfortable than your run-of-the-mill headlamp. First, a smart fabric made out of moisture-wicking material holds the lamp securely on your head. This makes sweating the least of your worries when working with the HeadLamp.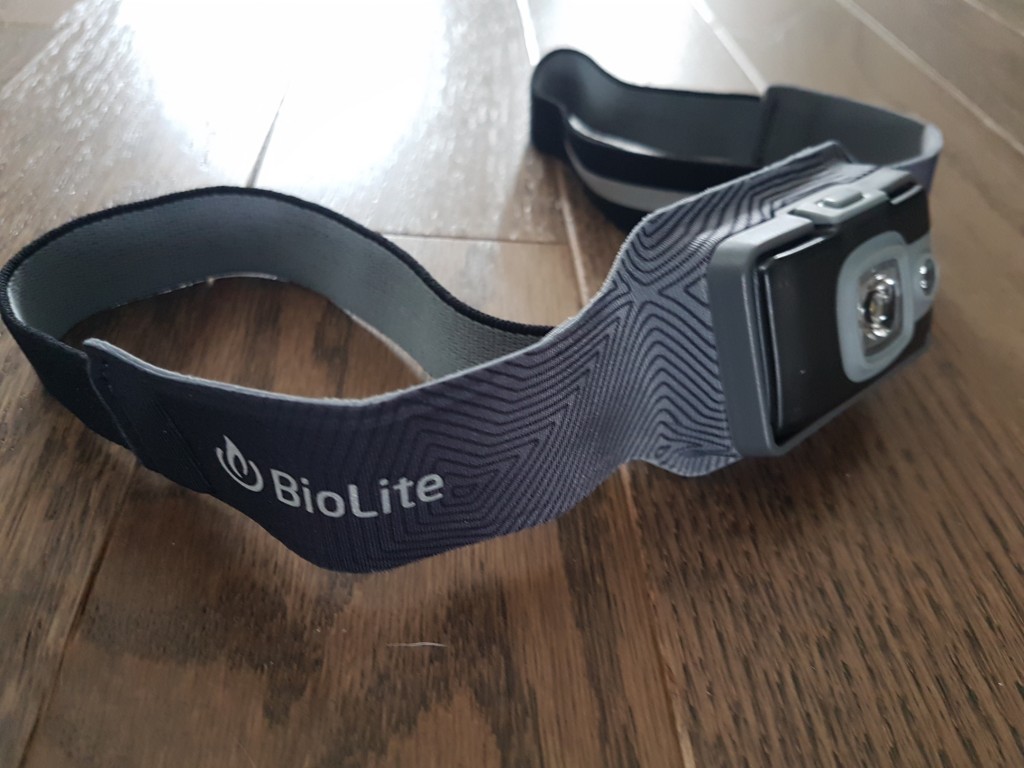 Secondly, a pair of clips, found on either side of the lamp, makes adjusting for the right fit a breeze. Unlike many headlamps, which only have one clip, the two-clip design allows for a better balance of tension, so that one side doesn't feel more stretched-out than the other.
Finally, the HeadLamp 220 boasts no bounce with their slim model, as the design allows the headlamp a snug fit onto your head. You won't have to worry about the lamp coming off while running or jumping.
Rechargeable with a micro-USB
If there's one problem with conventional hardware, it's that they never seem to keep up with modern times. Bio Light is certainly an exception though, as their HeadLamp 220 features recharge ability with any micro-USB. So whether you're at work, home, or even in the car, the HeadLamp can be charged with no hassle at all.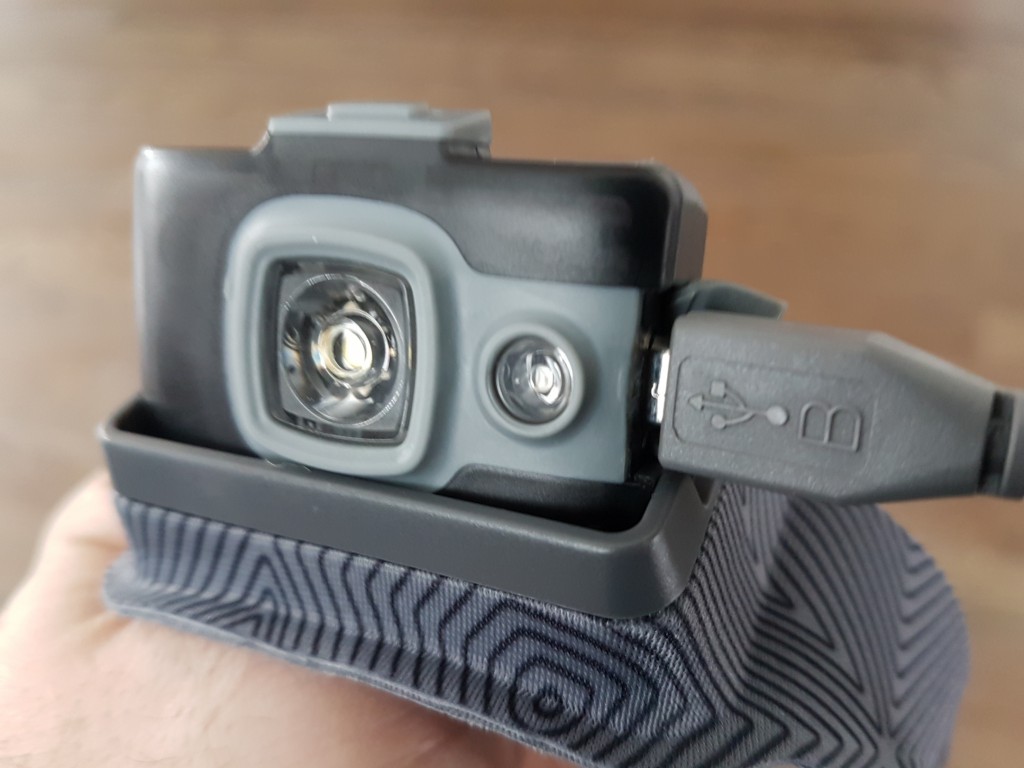 What's the Bio Light HeadLamp 220 Useful For?
The Bio Light HeadLamp is best used outdoors, with its comfortable and lightweight design intended for intense usage. You don't have to be a hiker to enjoy using the HeadLamp, though – it can be used as a versatile light source when fixing your car or cleaning out the basement.
Weighs only 50g
Max Output: 200 lumens
White + Dim , Red + Dim, White Strobe, Red Strobe
Front panel tilts downward with one hand
40 hours on LO, 3 hours on HIGH
Recharge via micro USB
The Verdict
The Bio Light HeadLamp 220 was built with outdoor use in mind. That said, there isn't anything wrong with getting one for home use, as just about anybody can enjoy the benefits of a stylish, efficient headlamp.